Hospitals
Doctors and Specialists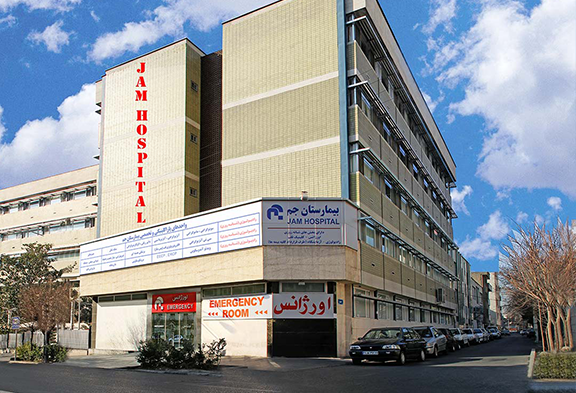 Jam Hospital
Jam Hospital was founded by a group of mostly US-educated doctors in 1971 to become one of the most modern medical centers in Tehran.
Some special features of the Hospital:
Facilitating the hospital by advanced medical equipment along with modern technology of the world
Having well-known physicians, besides gentle and kind medical staff
Providing treatment services drawing upon universal standards as soon as possible with the affordable charge
Offering treatment service in a friendly environment while respecting patients' rights
More information...
Laleh Hospital
Specialized and super-specialized Laleh hospital, as an effective member of private sector of the country's health system providing best medical services.
The clientele can experience having hope in a better and happier life, being provided with the most optimum services and health level enhancement along with Laleh Group.
More information...
Tehran Hospital
Tehran Hospital provides the best healthcare, diagnostic, rehabilitation and treatment services to all patients.
During your stay they can provide you:
Specialized medical care
Private nurse arrangements (if required)
Assistance with pharmacy prescriptions
Provision of international newspapers and TV
More information...